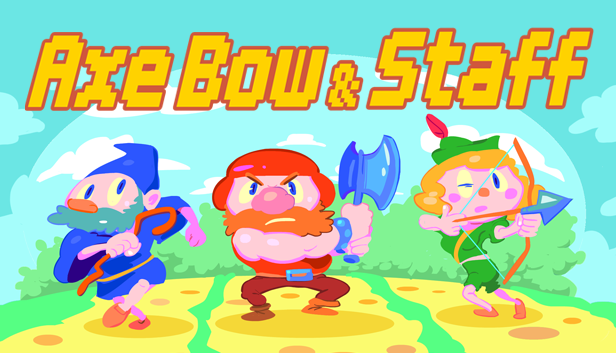 ---
Videos
Launch Trailer YouTube
---
Images
download all screenshots & photos as .zip (568KB)
---
Logo & Icon
---
Awards & Recognition
"IndieAce GameBooth" GDC China 2015
"Intel Buzz Workshop" Shanghai 2015
"Indie Prize" Europe 2016
---
---
Selected Articles
---
Request Press Copy
Please fill in your e-mail address below and we'll get back to you as soon as a press copy is available for you.

---
Monetization Permission
Clewcat Games allows for the contents of Axe Bow and Staff to be published through video broadcasting services for any commercial or non-commercial purposes. Monetization of videos created containing assets from Axe Bow and Staff is legally & explicitly allowed by Clewcat Games. This permission can be found in writing at http://press.clewcat.com/sheet.php?p=axe_bow_staff.
---
Additional Links
DevLog
forums.tigsource.com.
Steam Greenlight
Help get us on Steam: steamcommunity.com.
---
About Clewcat Games
Boilerplate
A husband-and-wife game studio living in Beijing, China. Nicolas The Coder loves music, football, cycling, and everything about video games. Vivian The Painter loves literature, history, cooking, planting, flowers...almost everything! And of course we both LOVE cats!
More information
More information on Clewcat Games, our logo & relevant media are available here.
---
---
presskit() by Rami Ismail (Vlambeer) - also thanks to these fine folks